Disclosure: This is a sponsored post written by me on behalf of Nationwide Mutual Insurance Company. All opinions are 100% mine.
---
Nationwide provided me with information regarding its blog post. After renting for the past 11 years, I can appreciate the information and tips they offer renters.
Having a landlord often means you can't make permanent changes, but there are still ways to make your house a home that fits your style.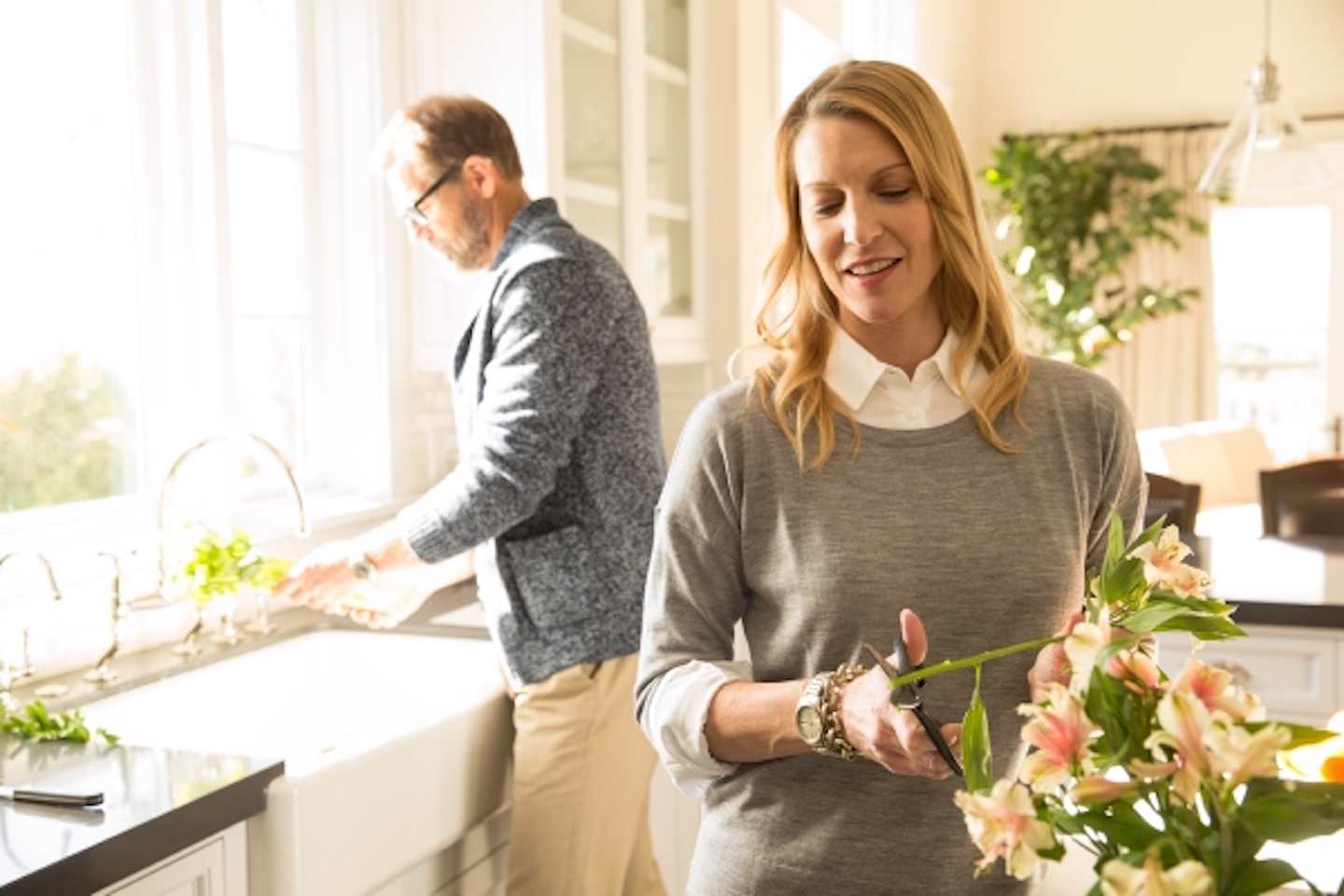 7 Ways to Spruce up a Rental Kitchen
In fact, Nationwide has 7 Ways to Spruce up a Rental Kitchen. There are ways you can make an outdated kitchen, filled with old cabinets and insufficient counter space, more welcoming.
Just a bit of creativity and a small budget can make your kitchen come alive with style with these tips.
Revive your cabinets
I quickly learned in the home we have been renting for the past 6 years, that a good cleaning was the first step in changing the look of the kitchen.
Grease and grime from cooking splatters can make quite a mess on cabinet doors. A solution made with equal parts of warm water and white vinegar will gently clean and disinfect the surfaces.
Then, if the landlord allows, paint your kitchen cabinets for a whole new look.
Give your cabinets personality
Adding something as small as a new cabinet pull or drawer handle will transform even the plainest kitchen.
One trip to the hardware store will provide you with a variety of options to choose from. There are different shapes, sizes and finishes to fit every style and need.
Get permission from your landlord as needed, and make sure to save the existing hardware to put back on when you move out.
Mask scuffed-up floors
The easiest way to cover scuffed up hardwood or linoleum is an area rug. Measure the space you need to cover and do some shopping.
Cover the entire floor or just a small area of it. Use the rug to add a pop of color or create a new feel.
Hide your appliances
If the appliances in your rental are not exactly your favorite color or look more than gently used, get inventive. Use your own images to create an extraordinary photo collage of magnets that can become a focal point for the kitchen.
Plus, look for appliance paint or magnetic panels made to fit over some models as another option.
Add some color
Even if you can't paint the walls or cabinets, it doesn't mean you can't still brighten your kitchen with elements of color.
Colorful accessories, like dishtowels, curtains, storage containers, and pictures, establish a vibrant and lively environment for cooking.
Create extra space
A small, cramped kitchen with little storage may require adding stackable shelves to your cabinets or even wall-mounted shelves to the walls.
If extra counter space is the issue, a side table or metal cart can create extra storage or counter space. A small island will provide even more counter and storage.
Research options based on your kitchen size to see what may work best to fit your needs.
Make it personal
Empty wall space is an excellent blank space for truly adding your own touch to the kitchen. Add framed photos to make the space feel more like your own.
Pick a theme and use the same type of frame for all the artwork to help the kitchen look more pulled together.
Renting doesn't mean that you have to live with the way the house looks at move in. There are subtle changes and improvements that can make big differences in the look and feel of your living space.
Be bold and create a space you love and that help make your house a home.