Disclosure: We were able to explore the outdoors thanks to a partnership with AT&T. All of the opinions and experiences are my own.
---
Do you ever want to pack up the family and head out into the wilderness? If you were ever a wilderness explorer before kids, you may notice a considerable difference in the amount of preparation needed when children are involved.
Just like any other family trip, bringing the little one always involves a bit more planning head.
This post may contain affiliate links, which means I'll receive a commission if you purchase through my links, at no extra cost to you. We are a participant in the Amazon Services LLC Associates Program, an affiliate advertising program designed to provide a means for us to earn fees by linking to Amazon.com and affiliated sites. [Learn more]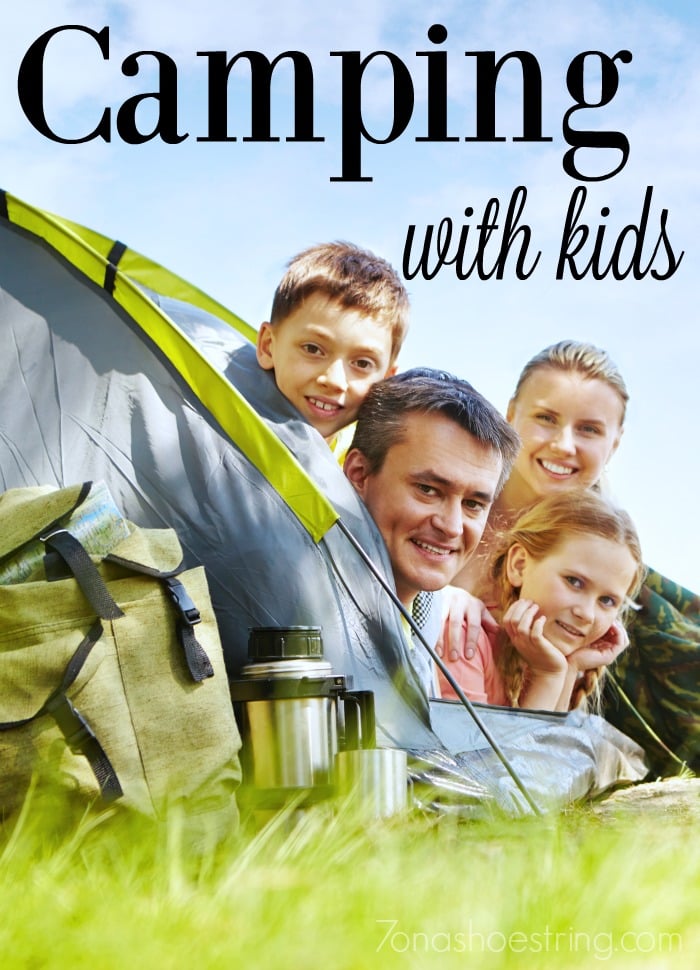 Camping with Kids
Once you and the family have decided to pack it up and head outdoors, the real adventure begins.
Now, yes, you can really rough it if you desire to completely get away from it all, but then there is more of a glamping experience on the other side of the spectrum.
No matter which way your family chooses to go, it is still an experience you will forever cherish with your family.
By carefully planning before you leave, you can make the most out of the experience for everyone.
Make a List
This is me before any trip. But, if you're headed out to the middle of nowhere, this will be especially important. You don't want to be stuck out in the wilderness with no food or basic necessities.
Plan each of your family meals so that you know exactly which groceries to purchase. Have an tentative itinerary with activities and any possible scenarios.
Bring along supplies to set up a family field day in an open space near your campground.
Be prepared for anything, including weather changes, animal encounters, pesty insects and medical situations. Check… and re-check… your list before you pull away from your house!
Bring Comforts of Home
If your kids have never experienced camping before, they may need time to acclimate to their surroundings. Prepping your little ones for kids camping at home is a good idea.
But, also, don't think that you can't bring the comforts of home with you. Where this may be a favorite pillow, small fan (which we always bring along), or modern technology, it's your camping experience.
For us, once the sun goes down, we found that we needed to calm the girls with something that took their minds off the animals outside the tent.
The ZTE Spro™ 2 Smart Projector from AT&T is portable, compact, and perfect for going hi-tech in the outdoors.
Not only will you be able to connect up to 10 devices through the 4G LTE hotspot, but you can also use the 6300 mAh internal battery with up to 16 hours of connectivity—no plug required—to power your device.
Additionally, as its name suggests, it is an actual working projector! It can project images up to 10 feet in size and features a 5″ LCD touchscreen with projector controls, Web access, email, and the ability to download video apps from the Google Play™ store similar to other Android devices.
We have no shame in putting a movie on after the stargazing is done and s'mores are eaten, in order to get the girls to fall asleep.
Campground Safety
Keeping your family safe is always paramount.
Therefore, be sure to check campground regulations, animal warnings, as well as local news and laws. Always use the buddy system.
Teach the family how to properly dispose of food and drinks in order to help keep animals away and how to read nature's signs.
When hiking or exploring, talk or sing at all times in order to not surprise any critters ahead. It helps keeps you and the critters from any surprise visits.
Learn to identify and stay away from poison ivy, oak and other plants they may cause a reaction.
Finally, be aware of the geographical conditions of the area you will be staying in. Cliffs, wells, bodies of water, and regional wildlife are all important factors to consider when choosing a location.
The last thing you need is a medical emergency to ruin your family camping trip.
Whether you stay close to home, drive to the middle of nowhere, camp in your backyard, or go on a luxurious glamping trip, simply go prepared.
Not only will you make memories that will last a lifetime, but you will most likely set your children on a path towards a forever love for the outdoors.
The possibilities are endless once you get outside, take a long look around, and breathe in all that nature can offer.
---
Learn more about the ZTE Spro™ 2 Smart Projector from AT&T and how it can not only keep you connected, as well as entertained, but how it can help in everyday situations also.

Let's Go Camping T-Shirt // Camper Shirt // Adventure Tee
My Girls Went to Camp… Without Phones; We All Survived