The Genesis GV70 is turning heads for sure. This is a luxury, mid-size SUV with an athletic build yet designed for a more urban lifestyle.
It has a powerful stance with all the comforts and amenities of an SUV meant for the road.
Who makes the Genesis GV70
I have to admit that I was surprised to learn that the GV70 is made by Hyundai as part of its luxury vehicle lineup. The hood ornament is a bit deceiving because it resembles the winged design on the super-luxury brand Bentley.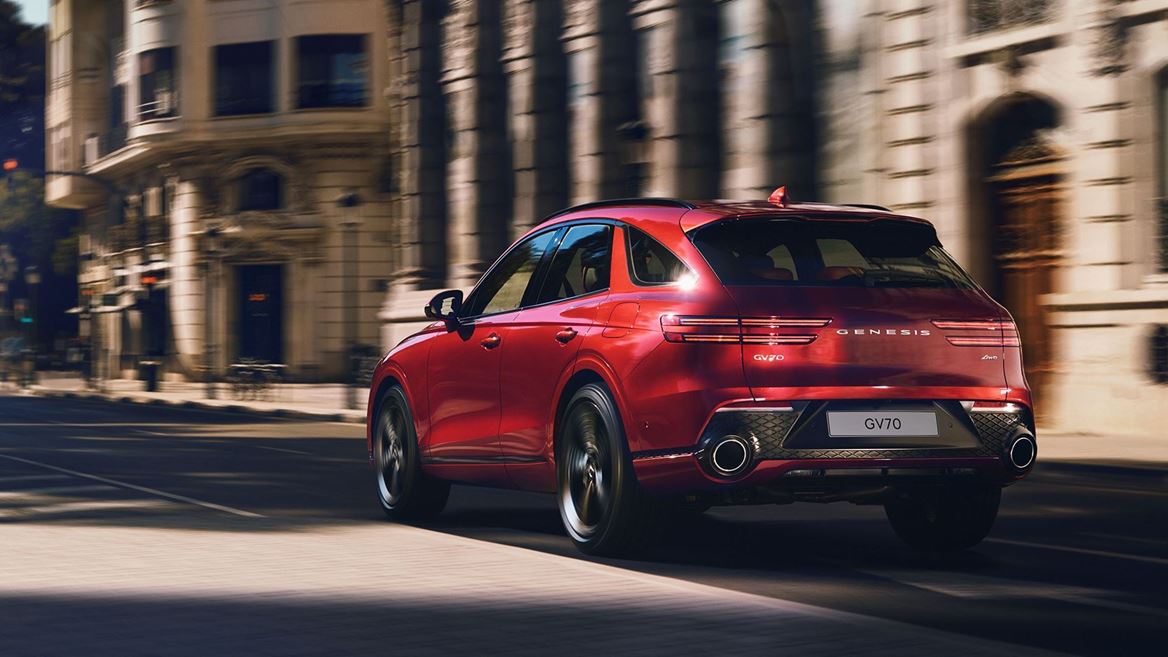 But this car has plenty of precision engineering, technology, and interior details to allow it to stand on its own merits as a sophisticated and reliable upscale SUV.
All this comes without the sticker shock of similar vehicles in its class of cars.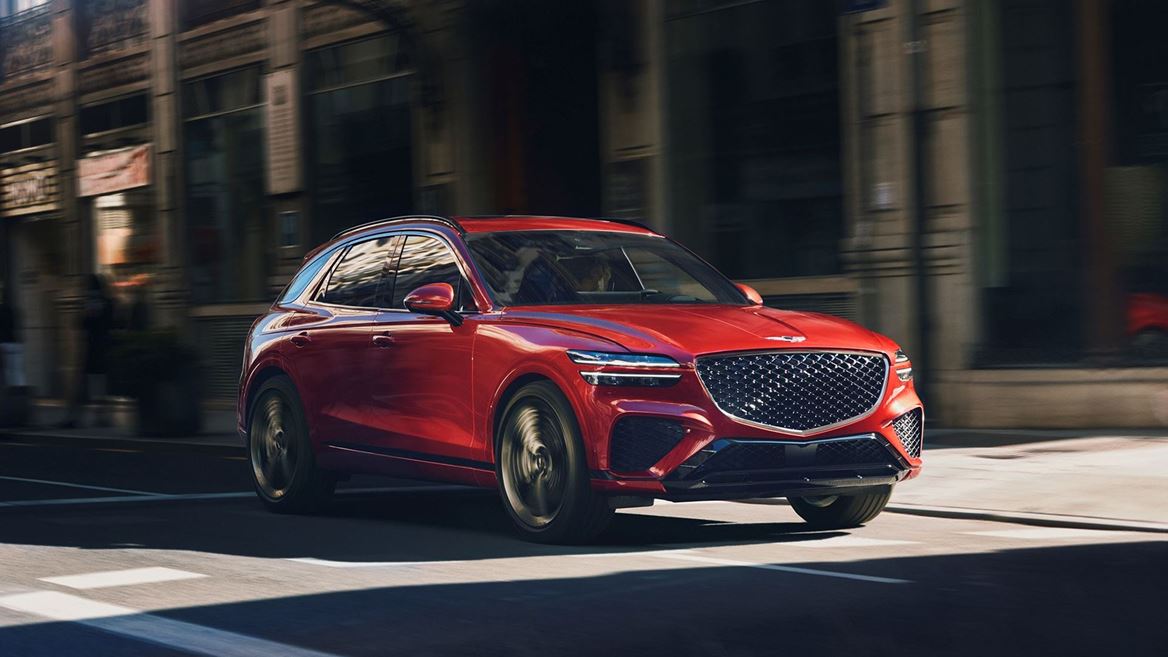 Genesis GV70 is Perfect for a Family
Hyundai's 2022 Genesis GV70 is a great compact SUV for our family. While it drives similarly to the G70 Sport Sedan, the seating is higher for better visibility on the road and there is an awesome amount of cargo space.
All-wheel-drive is standard, as is the automatic 8-speed transmission. There are 2 engine options: a 2.5-liter 4-cylinder and a twin-turbocharged 3.5 liter V-6. What is nice is that the fuel economy is pretty good in both models with the 4-cylinder ranking at 28mpg highway and 22mpg city.
While luxury may not seem like a priority for kids, this SUV offers all the interior comforts of a high-end car that you come to expect. As the kids get older, they do enjoy the space and cushioned seating.
For me, I want to feel a little pampered when driving around town running errands and taking the girls to their activities. I don't want the bumpy ride of the first utility vehicles to hit the market back in the day.
If you want a little extra TLC, there is an available Advanced trim version with 19-inch alloy wheels, a panoramic sunroof, leather seats, a heated steering wheel, and ambient lighting. At night, the kids can tinker with the lights on and not distract me while driving.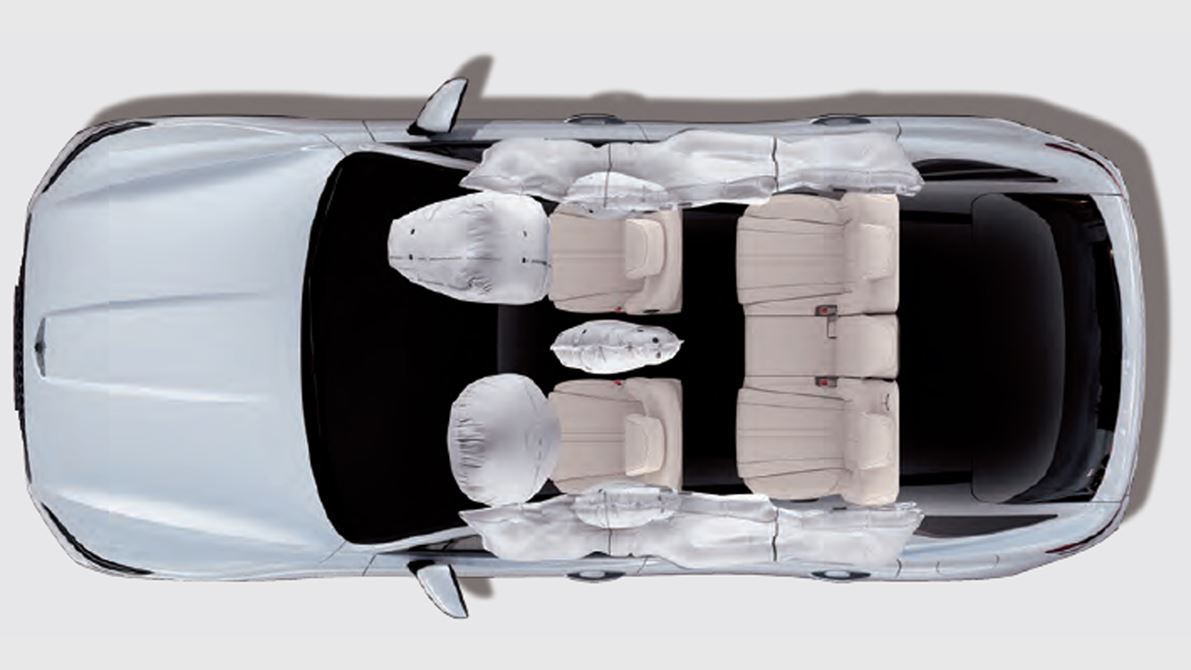 Infotainment, Technology, and Safety
The GV70 features a segment-leading Navigation System with a large 14.5-inch HD display to help get you to your destination via the Connected Routing system.
The available 12.3-inch 3-D Digital Instrument Cluster offers readouts that provide dimensionality and added depth for easy readability.
Apple CarPlay, Android Auto, and a 4G LTE Wi-Fi hotspot are standard features. An optional 16-speaker, high-end Lexicon stereo system is available.
Safety is always very important for my family. The Genesis suite includes automated emergency braking, adaptive cruise control, pedestrian detection, and lane-keeping assist, among other standard safety features.
Take a Closer Look
The 2022 Genesis GV70 has advanced styling that ranks right up there with similar high-end luxury SUVs. The one exception is the assertive front grille and an athletic stance that sets it apart.
The GV70 is an attractively priced mid-size SUV with all the comforts and tech you could want. You can check it out at Genesis.com.