---
No doubt, working with John Stamos has got to be a pretty amazing gig. Even Josh Peck, who plays Gerald on Grandfathered opposite Stamos, told us recently that "you just can't find anyone who'll say a bad word about the guy." I have to say, after meeting him, I must agree. Mr. Stamos came out to meet us early while the others were eating lunch. Had casual conversation about what we do. Was genuinely nice to sit and talk to. And then, a week after the interview, sent each of us an email. Truly doesn't get any nicer than that!
Grandfathered – John Stamos and Paget Brewster
It would be hard to not admit that, as an 80's kid, some of my infatuation with John Stamos obviously dates back to his role on Full House. Playing Uncle Jesse to three girls has now transformed into playing a "grandfather" in his new show, Grandfathered. With Paget Brewster as his paternal counterpart, the pair must now work together as they adjust to life as grandparents. The fact that I am pretty much staring grandparent-hood in the face myself, I had to ask both how they felt about being cast as a grandparent.
John Stamos told us that the show was originally pitched with him as this "swingin' dude." Later, the idea transitioned into him being a father and then they decided to add the grandparent element. Stamos likes the way the show has progressed and says, "it plays great against me because I'm like, 'I don't wanna be called grandpa. Call me anything but grandpa.' And I don't wanna be my age." Pretty sure we can all somehow relate to that, right?
Additionally, he stated that the "most interesting character to [him] is the woman [he] got pregnant." As he puts it, she's "single, in her mid-forties, and she's not afraid to say it. Not afraid to call herself a grandmother." As a woman in her forties myself, I admire that about the show as well. In the same way, Paget Brewster was excited about landing the role.
"I was ecstatic and I don't have kids. I didn't get the chance — or I would have done it with the wrong person — so I love playing the grandmother… it was so well written, and [portrays] a real woman. A whole adult woman with a point of view… that's not a typical grandmother."
There was actually plenty of talk about this particular topic and I admired the fact that Mr. Stamos pointed out a few times how proud he was of the basic premise the show shares. Whether it's Brewster's strong female role, the diversity of the cast, his character's maturity or the fact that "maybe the one is right in front of your face but you have to compromise a little bit." He noted that the themes of the show are important to get out there and he feels like the characters allow that to happen in a great way.
Finally, I had to ask John Stamos what it was like for him to be back on a TV set working with twin girls. He instantly beamed and could not say enough about his two littlest, precious co-stars. He pulled out his phone and showed us recent pictures of a trip to Disneyland that he and Josh took with the girls. Both Paget and Christina Milian doted on how the guys loved on the girls and treated them with the utmost care and respect. Again, there was so much to love about being on the set of Grandfathered with such incredible talent.
Josh Peck, Christina Milian, Ravi Patel and Kelly Jenrette
In addition to talking with John Stamos and Paget Brewster, we also had some time to chat with Josh Peck, Christina Milian, Ravi Patel and Kelly Jenrette. The one running theme between each interview was sat through was the chemistry between the cast. Ravi and Kelly went so well together during our short time together that we hardly had to ask questions. She would prompt him to tell a story, he would ask her to recall "that time when" and, together, they would tell us stories about their life on set. It was truly amazing and so fun to just sit, listen, and take it all in.
We discovered that they actually had to rewrite Ravi's character because they originally wrote it for someone much older. He also told us about the pranks they pull on each other and his first meeting with John Stamos. When I asked how they are able to get anything done on set, they both said it takes plenty of "focus." I can only imagine with how fun they both were during our short time together.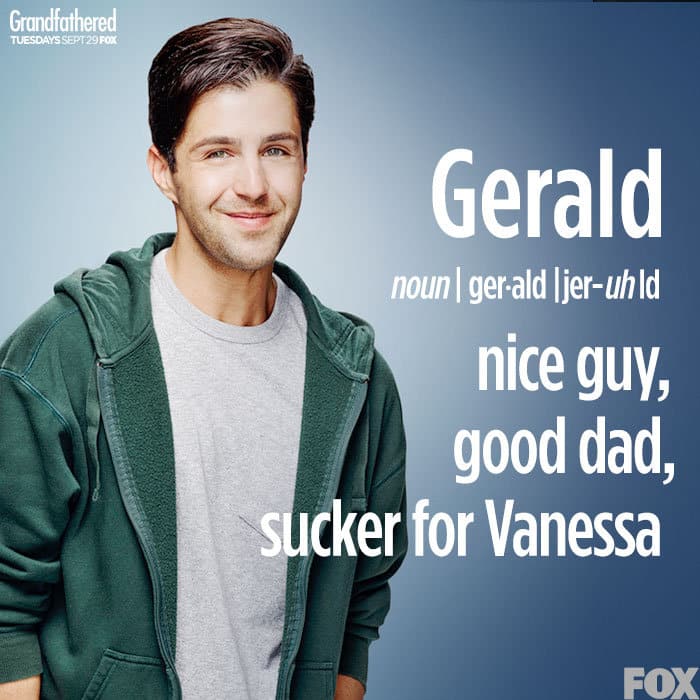 Our interview with Josh Peck and Christina Milian was similar. The two complement each other well even off camera. Christina says the entire cast "roots for each other" and they both agreed that the are "lucky to have brought this group of people together. [They] all like each other so much and there's sort of this mutual respect. And, [they've] all gotten to see each other's characters really grow." The chemistry between them all was apparent and incredibly genuine.
Speaking of genuine, for Christina, playing a mother on the show isn't a stretch. She has a young daughter that she brings to the set when possible. For Josh, who isn't a father… yet, he says, "It's a real trip. It probably can't even be as close as challenging as it is for John to be a grandfather." He did tell us he wants to be an uncle so he can love the kids then hand them back to their parents, but he is fabulous with the girls on the set.
Overall, I think they are all amazing. We laughed, talked and had an incredible conversation that afternoon on the set. Sitting in Jimmy's Restaurant, you would have thought that we were simply there for a casual lunch with friends. Once we left, it truly felt that way. A huge amount of gratitude goes to each of the cast members that took the time to talk with us and make us feel so at home.
Be sure to tune in tonight, January 5th, at a new time, 8:30/7:30c, on FOX to see how Jimmy is tricked into going to the doctor!
---
Perfect Physical Specimen (airs 1/5)
After hearing that Jimmy hasn't been to the doctor in over ten years, Sara and Gerald trick him into seeing their family doctor (Dr. Phil McGraw) for a routine physical, which results in an unsettling discovery. Meanwhile, Gerald and Vanessa stress over Edie's upcoming surgery and Annelise and Ravi stumble upon Jimmy's secret safe in the all-new "Perfect Physical Specimen" episode. Guest Starring Dr. Phil McGraw ("The Dr. Phil Show")