Do you have a problem getting your young children to eat their dinner? They don't like this; they don't like that. Or only half the kids will eat what you serve. We have 5 picky eaters. Thus, you may wonder how to get necessary nutrients into their little bodies. Why not give these quick and easy dinner ideas for kids a try? You may find they not only eat their dinner but also clean their plate.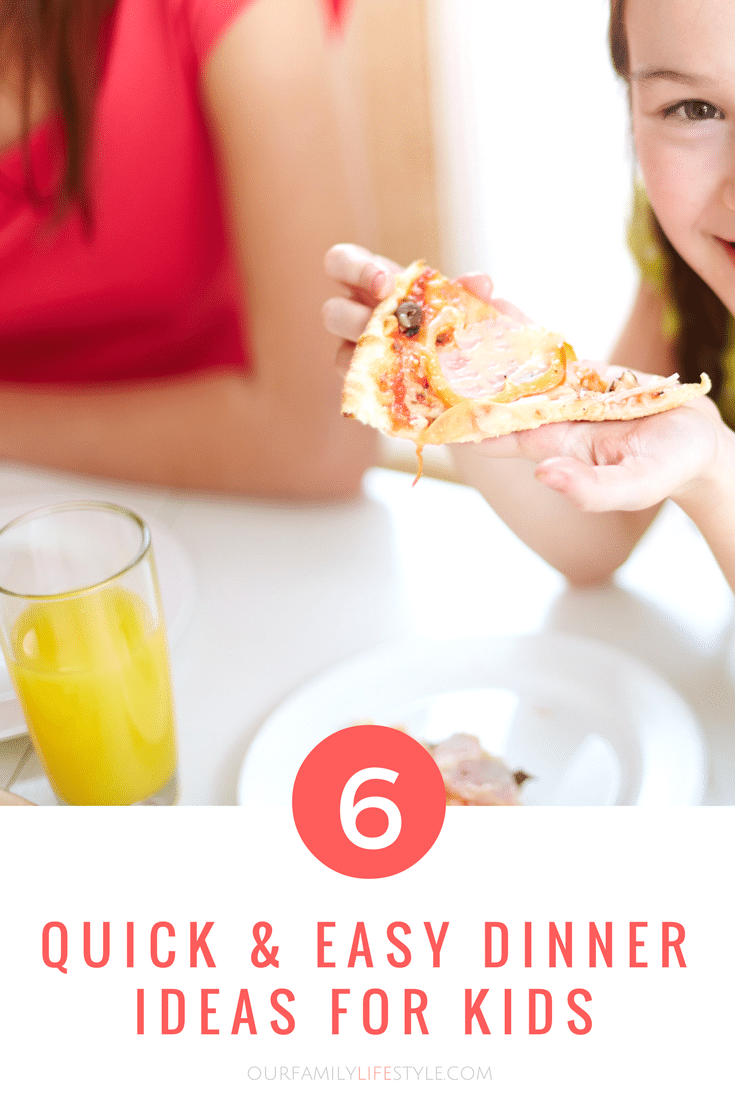 Quick and Easy Dinner Ideas for Kids
Most children love macaroni and cheese but you don't want to have it every night for dinner just to get them to eat. But you can plan to have it at least once a week (maybe twice if you make some substitutions or additions). Along with the mac and cheese, have a cooked vegetable as well as a fresh salad. Have fruit for dessert.
A big pot of chili is a quick and easy dinner your child might like. Use hot dogs and canned corn to make "Camper's Stew." You can also add a variety of beans rather than one kind to give added nutrients. Finish off the chili by sprinkling on shredded cheese and serving homemade corn bread.
Spaghetti is also usually a hit with young children. For added fun, let the children help you make meat balls. Add canned tomatoes along with spaghetti sauce. Serve a tossed salad, black olives and garlic bread to finish the meal off. If you'd like to keep with the Italian theme, serve Tiramisu, Gelato or Italian ice if you choose to offer dessert.
Can you think of a child that doesn't like pizza? Instead of purchasing a ready-made pizza, buy a cheese pizza and then let your child choose the toppings. You will want to have sliced green peppers, pepperoni, onions, extra cheese, basically any toppings your family regularly enjoys. If they help to add the toppings to the pizza they will be more likely to eat it without complaint.
Cheese quesadillas are really quick and easy to make for dinner. You get large flour tortilla shells, sprinkle cheese on it and fold it over. Add chicken strips for additional flavor and protein. Spray a skillet with non-stick spray and heat it to medium. Set the quesadilla on the skillet and allow it to cook until the shell is browned. Flip it and allow it to cook until the cheese melts. You can add items like onions other foods to the quesadilla to make it more pleasing for your family.
Hamburgers and hot dogs are generally easy and quick choices for family dinners. Rather than stopping through the drive-thru, grill homemade patties or dogs on the grill. Let the children add their favorite toppings such as mustard, ketchup, relish and cheese.
Try the above for some super quick and easy dinner ideas for kids. The meals may seem like standard fare but you can make them healthier… and tastier… by the ingredients you use. If all else fails, ask your child what they want for dinner or see what other dinner ideas you may find online. Once you find a winner, be sure to write down what your child ate so you know to make it again!