The kitchen has always been this magical place in the house where things happened.
Most of my childhood was spent standing in the kitchen talking to my mother about the ups-and-downs on life. It seemed she was always in the kitchen; therefore so was I.
Today it's still the heart of our home.
Lucky Charms Cheesecake Cups
Colby and I encourage the children to help in the kitchen as much as possible. Whether they are helping make a meal or simply doing their chores, there is plenty to be done.
Fortunately, they actually seem to enjoy the time spent creating recipes and, most importantly, making memories. After all, that is what it is truly about.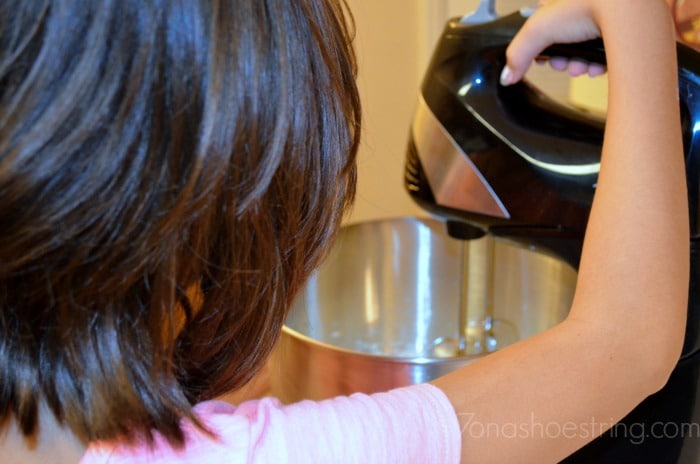 Recently, we decided to let Big G cereals help us turn those little moments into even bigger memories.
With Día de los Niños coming up, we wanted to do something fun. Something that we knew the kids would all appreciate and enjoy.
After purchasing a box of Lucky Charms at Walmart, we decided to make Lucky Charms® Cheesecake Cups inspired by recipes we discovered on quericavida.com.
The girls were more than willing to help mix the ingredients, fill the muffin tin, and eat the cheesecake bites. Of course, the most fun came when it was time to garnish the creamy goodies.
After frosting the bites, we used the Lucky Charms marshmallows as sprinkles for extra pizzaz. The combined tastes of cheesecake, frosting and marshmallows created an airy, incredible burst of flavors.
The girls agreed on the great tasting addition of the marshmallows throughout the bites and we had an incredible time decorating each one, It wasn't about making them pretty or creating a culinary masterpiece, it was simply about being present in that moment.
To the kids, and myself as well, it was simply about the memories we could create thanks to a little inspiration from Big G cereals.
How do you turn little moments into big memories?
Lucky Charms Cheesecake Cups
Total Time:
3 hours
4 minutes
The combined tastes of cheesecake, frosting, Lucky Charms and marshmallows create a deliciously airy, burst of flavors.
Ingredients
3 cups heavy cream
¼ cup butter, melted
1½ cup sugar
1 tsp lime juice
8 oz cream cheese
Instructions
Pull marshmallows from Lucky Charms cereal and set aside.
Crush cereal a little at a time until you have 1 cup of crumbs.
Mix with butter and ¼ cup of sugar.
Press 1 tbsp of crust mixture into each muffin cup.
Mix half of the heavy cream with 1 cup of Lucky Charms (without marshmallows). Chill for 1 hour then strain cream from cereal.
Mix lime juice and cream cheese at medium speed until fluffy. Add cereal cream and mix until thick. Add ½ sugar.
Pour small amount of cheesecake mixture into each muffin cup, layer with marshmallows, then add additional layer of cheesecake mixture. Chill for 3 hours.
Make another cup of cereal cream then mix on medium high until stiff peaks form. Add ⅓ cup sugar.
Pipe frosting onto cheesecake cups and then garnish with additional marshmallows and sprinkles, as desired.