As much as I wish I was Betty Crocker, my baking skills can only carry me so far. Therefore, as usual, I have to head to the blogosphere and Pinterest for fabulous ideas that other people come up with.
As hard as I can try to imitate the recipes I find, I am sure you would be much more interested in checking out the original ideas. And I am ok with that!
This site contains affiliate links. I may receive a commission for purchases made through these links. As an Amazon Associate I earn from qualifying purchases. [Learn more]
Now on with the Easter cupcakes!
Easter Cupcake Ideas
From cute bunny rabbit masterpieces to vegan choices, there are plenty of Easter Cupcakes ideas out there… so get to baking!
Marshmallow Peep Treat Cupcakes (pictured)
Hidden Carrot Cupcakes (pictured)
Easy Bunny Cupcake (pictured)
Chocolate Easter Hen Cupcakes with Yellow Butter Cream Frosting (pictured)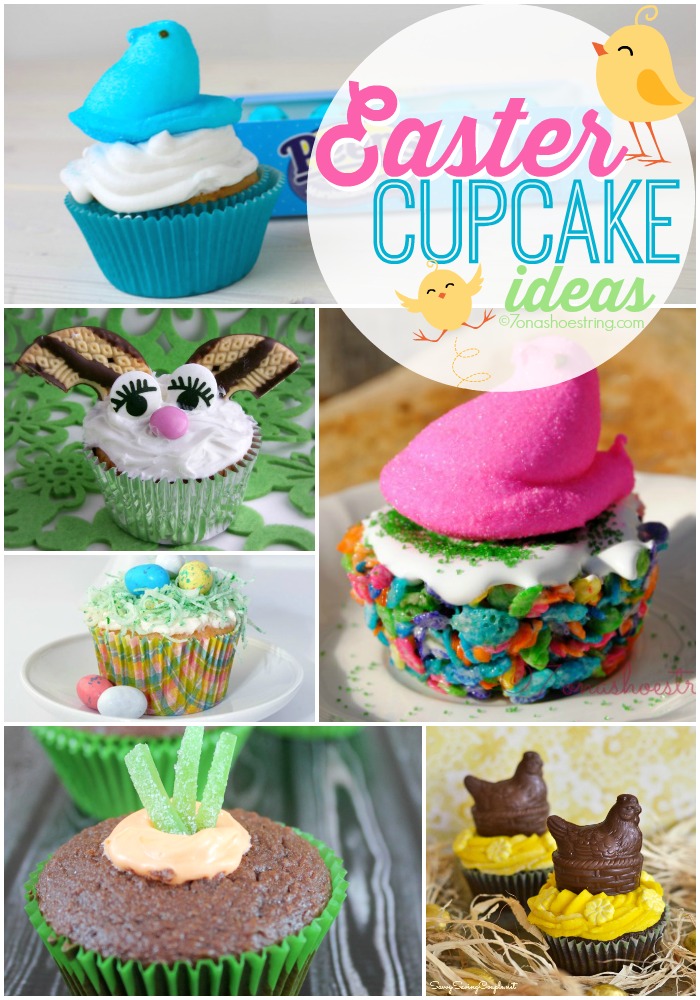 CUPCAKE BAKING NEEDS