Disclosure: This is a sponsored blog post; while the views expressed here were genuinely mine, consideration was paid to me to produce this post.
---
With each new year, we think of ways to improve ourself. We aim for better financial security, better health and better relationships. It's typically a time to set new goals and, as a whole, everyone pushes forward with the best of intentions — yet many of us set ourselves up for failure. Not on purpose. But, admittedly, it happens every year.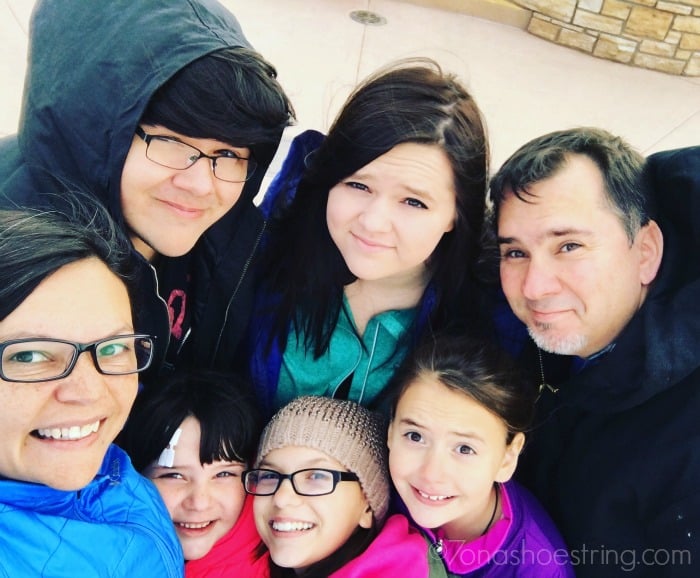 Change the World for Your Kids
This year though, I want to not only focus on goals for me, but goals for my family. Bentonville Film Festival inspired me to think about the question: "If you could change the world for your kids in 2016, what would you change?" As a mother of five children, I understand that it starts in the home. Changes that we make within the boundaries of our walls can help create a better environment outside the doors of our home. Therefore, here are four things worth investing in your children now for change later:
Compassion — I truly believe that compassion for others could change the world. If we simply cared more for our family, friends and neighbors, how much more would we work to establish a world that surpasses our imagination.
Equality — By teaching my children tolerance and love for others, despite skin color, lifestyle choices, religious preference or any other cultural or economic factor would further alleviate the walls we build in our communities and countries.
Poverty — Through our service to the homeless in our area, we understand first-hand the poverty situation. We have fed the hungry and wish that more people would do the same around them. It can always start with you. Be the difference!
Love — There is no greater force in this world than love. From the love we have for others to the love we have for ourself. In fact, I believe that is where we need to begin — within ourselves. Outwardly display love in action everyday to those around you and know you are taking one small step towards a better world for us all.
Perhaps it's only a dream right now, but, together, we can each do our part to create the change that the world needs today. Start with your children.
---
About Bentonville Film Festival (BFF):
Founded by Academy Award Winner® Geena Davis and festival co-founder Trevor Drinkwater in 2015, Bentonville Film Festival's mission is to encourage content creation in film and other forms of media that reflects the diverse — and half female — world we live in. BFF proactively supports content creation by minorities and women with a platform to showcase their work and, with the help of our partners, is the only film competition in the world to guarantee theatrical, television, digital and retail home entertainment distribution for its winners. The Festival takes place in early May in Bentonville, Arkansas and is research based and commercially driven.
BFF accepts films into its competition having two or more of the following characteristics: Female or Minority Lead, Female or Minority Director, Female or Minority Writer, Female or Minority Production Company, Gender and Diversity Balanced cast, and/or Gender and Diversity Balanced crew.
BFF guarantees full distribution to its winning films in the Best Narrative Jury Award, Best Family Film Award, and Audience Award categories.
The second annual Bentonville Film Festival will be held May 3-8, 2016 in partnership with founding Sponsor Walmart, presenting Sponsor Coca-Cola and distribution partners AMC Theatres and Lifetime.
---
YOU MAY ALSO LIKE: