Disclosure: This is part of a sponsored collaboration with HBO and DiMe Media. However, all opinions expressed are my own.
---
No one said celebrating Valentine's Day was all about that ONE special person in your life. It is simply a day to honor each of the people you love. Whether it be your spouse, best friend, soulmate, or, equally important, your children. We all need to feel loved and appreciated, and Valentine's Day is another great excuse to show those people that matter most.
Celebrate Valentine's Day with Your Kids
Colby and I are not big "gift" people. We don't need gifts to know that the other one loves us. Instead, we both crave quality time. Fortunately for us, our children often want the same thing from us — time. It's free to give and really means more to them than anything else. Undivided attention doing something they enjoy is really enough most days. For Valentine's Day, we try to find creative, fun ways to celebrate our love with the kids.
Learn Something
My children are always curious and ready to learn. Therefore, for them, it's exciting to discover more about each holiday as it comes. Valentine's Day definitely has rich history behind it that we can explore and talk about. Additionally, with learning shows such as Sesame Street on HBO, we can all enjoy quality time cuddled on the couch as we master new words in Spanish together with the help of Abby Cadabby. Our favorite: amor = love.
Head to the Kitchen 
My kids love to spend time in the kitchen. Perhaps it's because they enjoy eating, but, whatever the reason, we find joy in cooking and baking together. Colby and I teach the children kitchen safety and how to properly use both small and large appliances, and then we can all create together. For Valentine's Day, we like to find healthy, flavorful ways to satisfy our sweet-tooth. Some of us crave chocolate more than others, so we think outside the box. This Frozen Strawberry Yogurt Pie is an easy, delicious way to incorporate the sweet taste we desire — in addition to including the girls favorite Sesame Street character: Abby Cadabby. (Take a graham cracker crust, add 2 cups of strawberry yogurt, top with strawberries and freeze).
Get Crafty
There are so many creative ways to get crafty for Valentine's Day. Whether you decide to make your own Valentine's Day cards to give to other family members, neighbors or friends, or simply paint a picture, bust out the craft supplies and get busy. A little construction paper, glue, markers and/or paint can go a long way in the hands of a child. Give them the creative liberty to simply have fun and show them your skills as well.
Show and Teach Them Love
No matter what you do, on Valentine's Day and every day, simply show your kids you love them. It probably seems like a no-brainer, but often we get so busy that we may forget to just slow down and make sure they know. Children can never hear the words, "I love you" enough. No one can. The more we show them love, the more they can show love and compassion to those around them. It's a pretty admirable trait to pass along.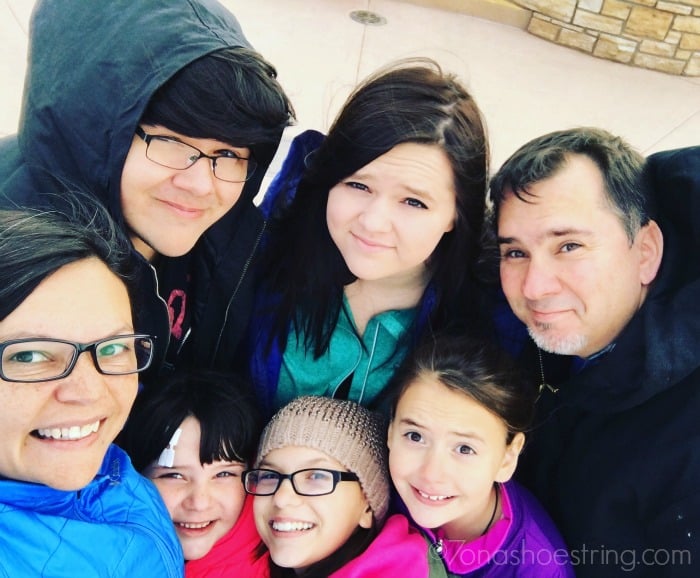 Holidays such as this create the perfect opportunity to establish family traditions and memories that are sure to last a lifetime.
DIY Kids Valentine's Cards