Hey, Moms! When was the last time you got away for a little rest and relaxation? Do you know that most people actually never use the vacation days they are given?
This post may contain affiliate links, which means I'll receive a commission if you purchase through my links, at no extra cost to you. We are a participant in the Amazon Services LLC Associates Program, an affiliate advertising program designed to provide a means for us to earn fees by linking to Amazon.com and affiliated sites. [Learn more]
They want to dote on how they never miss work, consider themselves too busy, or simply don't want to plan anything.
Whatever the reason, they are missing out on the benefits a relaxing vacation can bring them.
Vacations at Dreams Resorts
Colby and I, through a partnership with The Moms and Dreams Resorts, took the most relaxing, most refreshing vacation of our 25 years together. 
Dreams Los Cabos Suites Golf Resort & Spa, where we spent 4 incredible days, is an Unlimited-Luxury® haven located on the sparkling Sea of Cortez and is the crown jewel of the Baja Peninsula.
Located right on the beach of the Sea of Cortez, we spent much of our time listening to the sounds of the waves rolling in.
With just a few days we had at Dreams Los Cabos, we came back home feeling reconnected and recharged.
I know I'm not the only one that feels this way after some time away.
In fact, a recent study showed that 67% of moms believe that traveling more often would make them happier than getting a promotion.
Personally, traveling is my happy place. And Dreams Los Cabos Suites Golf Resort & Spa created a euphoria that followed me home — and still lingers.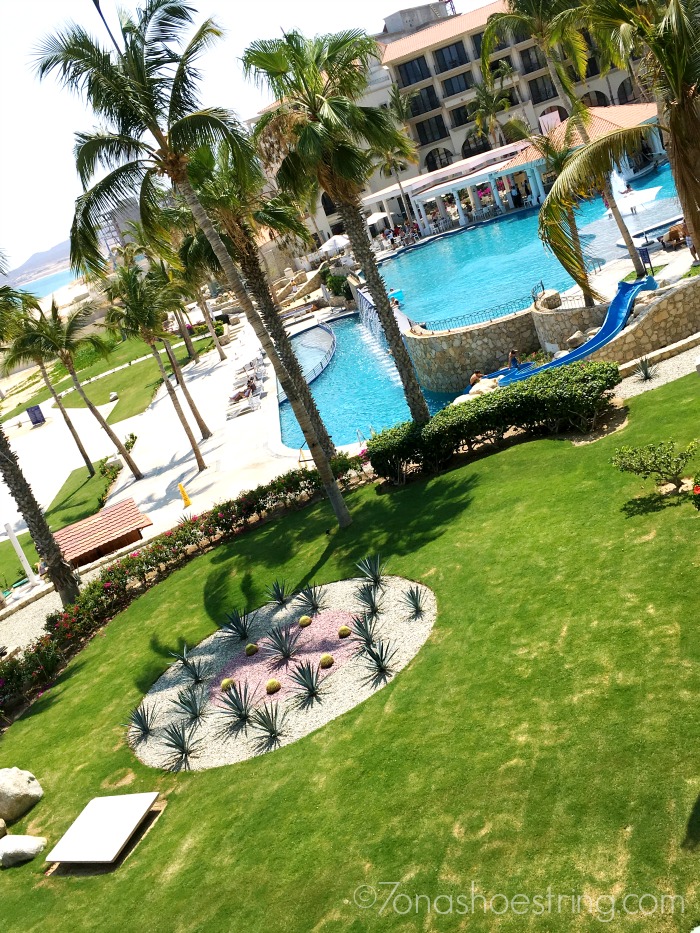 C'mon, Ladies! It's time we stop making excuses and commit to taking that escape we've been dreaming about.
Whether it's with our spouse, an exclusive girls-only getaway, or with the whole family, just do it.
I can give you a hundred reasons why, but let's stick with 4 for now.
Your health. Vacations actually allow us time to decrease our stress levels, get more sleep, and often, be more active.
Once you begin to recharge and refresh, you also begin to feel better. Along with less stress, anxiety is often lowered, as well as blood pressure.
Not to mention, your brain needs the break. You will be delighted how much inspiration and motivation will result from a bit of time away.
Strengthen relationships. The opportunity to bond through quality time while traveling is priceless.
The memories made and relationships created are meant to last a lifetime.
It's often these types of getaways that can give you a new perspective and rekindle relationships that just needed a little recharge.
Fun fact: 85% of moms surveyed by Dreams Resorts would rather get more intimate while away instead of catching up on sleep.
Think about it!
Be inspired. People often discover their best ideas during — or right after — a vacation. It all goes back to giving your brain the break it needs to refresh.
Once you are able to get some much-needed rest, de-stress, and simply enjoy the little moments, you will begin to feel more creative and inspired in your everyday life.
Be happy. Several studies show that travelers are most happy during the planning and pre-trip stages.
As they pour over the details of what is to come, happiness builds inside of them. They can't wait to get away from the demands of their everyday life.
The earlier you plan, the better in terms of happiness.
Another discovery? The happiness level of travelers was found to increase the further they traveled from home.
As you can see, the gift of travel has the power to make you a better person, a better parent, a better spouse, and a better employee.
The benefits far outweigh the excuses you may give yourself.
With Dream Resorts & Spas, guests can completely immerse themselves in Unlimited-Luxury® where everything is included, making the vacation even more relaxing.
Unlimited-Luxury® includes:
Limitless access to gourmet à la carte dining options without reservations
Unlimited top-shelf spirits
Unlimited natural fruit juices and soft drinks
24-hour room and concierge services
Pool and beach wait service
Daily refreshed mini-bar
Daily maid service
Endless daytime activities and live nightly entertainment
Theme parties, oceanfront bars, and entertainment venues
No wristbands required
All taxes and gratuities
Free Wi-Fi and free international calling to the U.S., Canada, and local landlines and more with the Unlimited Connectivity app
At Dreams Los Cabos Suites Golf Resort & Spa, all 230 luxury suites offer an ocean view and feature exceptional fabrics and superior amenities. 
Furnished patios and balconies frame breathtaking views of the azure Sea of Cortez and beautiful lush, tropical gardens. 
There are two swimming pools — an infinity pool with a children's section and an adults-only pool — as well as two swim-up bars, a full-service spa, a fitness center, and an Explorer's Club for Kids with supervised fun.
Not to mention, 24-hour dining options allow guests to enjoy late-night bites at Coco Café or the option to stay in and order room service.
You will never be hungry or thirsty while at Dreams Los Cabos, and service is never further than a wave or phone call away.
Dream Resorts & Spas offers a high level of luxury for couples and couples with children, in ideal beachfront settings.
Put your own mom's escape at the top of your to-do list and BOOK NOW.
With Early Bird Savings, the earlier you book, the more you save! Get up to 55% off when you reserve your Unlimited-Luxury® stay today.
What's your excuse?