---
When it's time to get ready for school each morning, you most likely want a hairstyle that is quick and easy… yet looks amazing. Right? And there are some days when just brushing your hair and letting it "do it's thing" just won't do. You need a little help from Goody hair products to really stand out and do something fun with you hair.
Back to School Hairstyles
First things first, you need the right supplies in order to create the perfect hairstyle. A good brush, hair elastics, barrettes, bobby pins, and other cool hair accessories will have you ready for any hairstyle you may want each morning. We start with the Goody® Ouchless® Cushion brush to get all the tangles out and then go from there. Each of my daughters has her own style and we can mix and match hair accessories for a unique hairstyle specific to their different personalities.
One of the girls' favorite things about the Goody products is the Ouchless® collection. With tender heads, these fashion accessories sure make it easier to do hair around here. Just take a look at the many choices to select from:
Comfort Stretch Headwrap
Mini Elastics
Ribbon Elastics
Flex® Comfort Barrettes
Not to mention, a variety of other collections to meet your hair styling needs. My girls like to use as many products as they can once they begin creating. If they can find a place for a Bun Maker, barrette, and headwrap all in one look, they will go for it!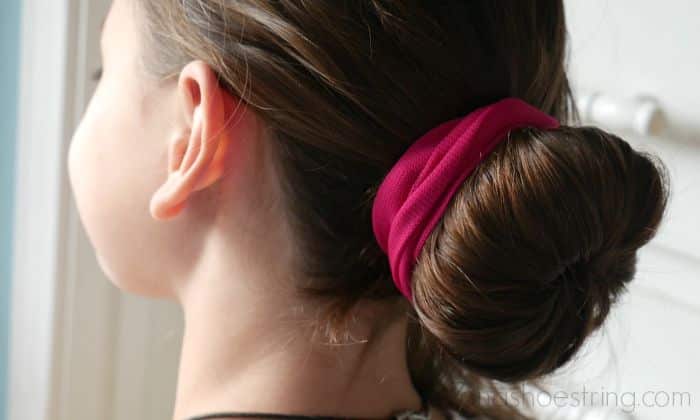 They often try new styles on me while I work and enjoy the idea of experimenting with new hairdos. For me, it's simply more time to bond and make memories.
And when not working on my head, they practice and experiment on each other. With a basket full of Goody hair accessories, the possibilities are endless. Take a look at just 3 simple back to school hairstyles they decided to share this time:
Learn more about Goody Hair Products by
liking
Goody on Facebook
and following @
GoodyHair
on Twitter.