Have you ever just wanted to do SOMETHING to help others? You know… just because.
40 Degrees of Kindness
My 40th birthday is in August but I am not one for celebrating "me". Instead, I want to use the platform I have been given to reach out to others. To help those I can. To spread joy and kindness.
Wherever there is a human being, there is an opportunity for a kindness.  ~Seneca
Therefore, I am starting the 40°of Kindness Campaign. I want to raise money so that I can perform random acts of kindness for the 40 days leading up to my birthday. Each day, I will look for ways to bring joy to someone around me, someone others have told me about, and unexpected strangers wherever I can. I am prepared to continue beyond the 40 days based on the funds received. But that is really all dependent on the resources I have.
Don't wait for people to be friendly, show them how.  ~Anonymous
I believe life should be more about loving others and paying it forward when you can. With a bit of good crowdfunding, I can reach many more people than my budget alone allows. First, raise the funds. 2nd, get out there and start spreading joy!
In a world full of people who couldn't care less, be someone who couldn't care more.  ~Anonymous
For the next few months I will work to raise the money I need. I hope to get enough money to use $100/day for 40 days to perform some sort of act of kindness. I have so many ideas. Whereas many will be done within my own area of the world, I have dreams of it going further. I will ask others to submit friends, family, colleagues… anyone they know that could use a bit of cheer. We will then help those we can in ways we can.
Because that's what kindness is.  It's not doing something for someone else because they can't, but because you can.  ~Andrew Iskander
I think it will not only do works in the heart of the recipient, but my hope is that it will extend beyond them. Hence, the "40°of Kindness." If I can touch the lives of at least 40 people the joy could only ripple from that point out. That excites me beyond control! Who needs birthday presents that will fade or waste away… nothing compares to seeing love spread!
What to help with the 40°of Kindness?
For now, my biggest effort will focus on raising money for the project from now through the first of July. Some time in June, I will begin to reach out to my readers for submissions. Those around YOU that need a bit of cheer. You can actually be involved! Then, starting on July 22, 2014, we will begin performing the 40 acts of kindness. I cannot wait!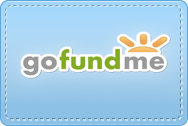 Ways to help:
Share with others so they can donate.
Watch for a call for submissions in June.
Celebrate the love and joy with me! 40 days of random acts of kindness… 7/20 through 8/30. Even if you can't help in any other way, get out there and be nice to each other. Sometimes it only takes a smile.